ROBOTIS Dream II Kit
ROBOTCLUB Malaysia is Robotis's
Exclusive Distributor
in Malaysia since 2008, we supply, distribute and as training provider of ROBOTIS Dream in Malaysia.

ROBOCLUB Malaysia using ROBOTIS Dream II for K-12 education in Malaysia, there are five (5) levels in the ranges of products, each level transfer valuable knowledge in guiding younger inventor to develop their robotics skills. Each levels consists of a Teaching Book which you difficult to find it from other robotics kit.
ROBOTIS PLAY series has been using in a lot of kindergarten / preschool while ROBOTIS Dream II is using at primary schools, international schools in Malaysia in their creative curriculum, it has been proved an effective studies for the students.

ROBOTIS Dream II is using at all e@Robotclub centres in Malaysia in our robotics education programme, please refer www.erobotclub.com.my for details. Students in e@Robotclub participated in STEAM Cup Malaysia, a national robotics competition can obtain certificate of recognition endorsed by Ministry of Education Malaysia.

Learn & Play with All Robots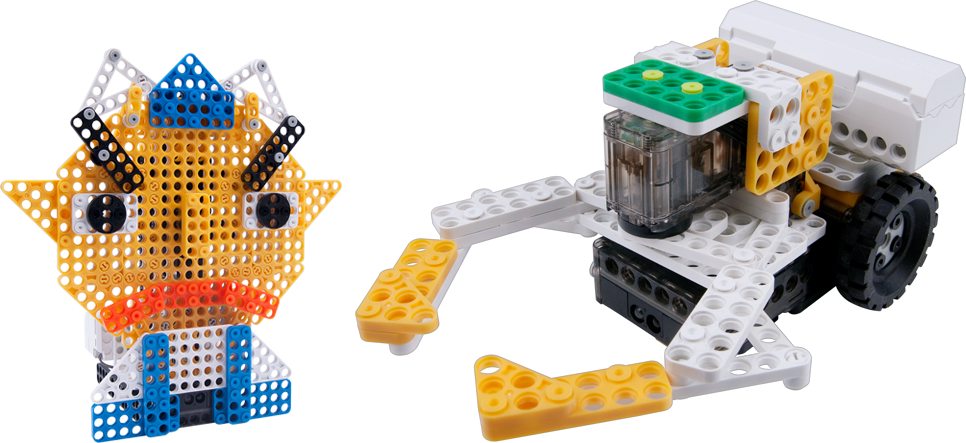 Features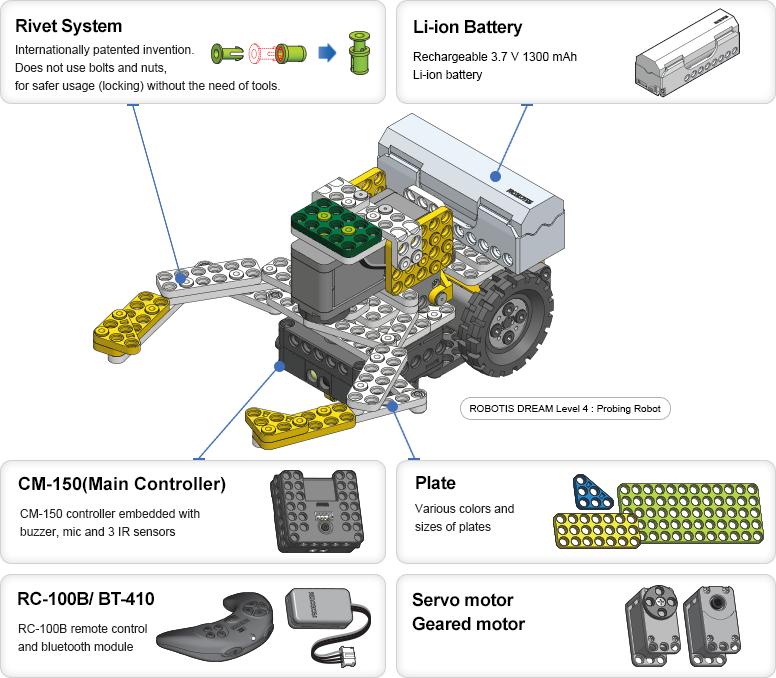 ROBOTIS DREAM is SCIENCE
ROBOTIS DREAM helps you understand not only the principle of movement, but also speed and force, principle of a leverage, elasticity and inertia.
ROBOTIS DREAM is CREATIVITY
Block toys and figures can be boring. Use ROBOTIS DREAM to create the robot of your dream!

ROBOTIS DREAM is VARIETY
Have you lost interest in wheeled robots? ROBOTIS DREAM enables you to create bipedal, quadrupeds, hexapods, as well as other different robots.
* Expands into more interesting robots using various sensor.

ROBOTIS DREAM is EXCITING GAME
You will be surprised at how attentive and focused children are when playing with ROBOTIS DREAM. This will help improve and grow their creativity and scientific thinking.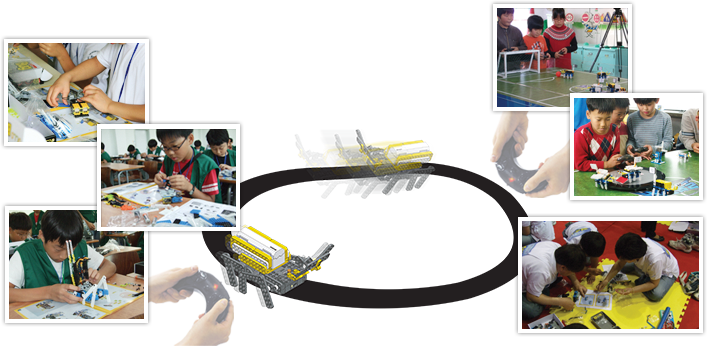 ROBOTIS DREAM is LOGIC
Challenge yourself to program your own robots using our RoboPlus software.
This software is also being in the Bioloid, Dynamixel, and higher level robotics.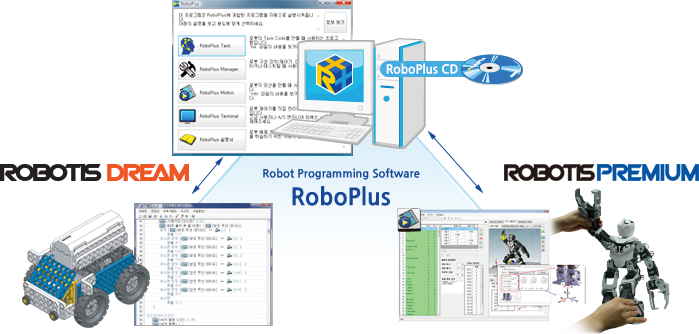 ROBOTIS DREAM is DESIGN
ROBOTIS DREAM will change your mind about the stereotypic idea that many people have.
Who says robots are dull and boring? ROBOTIS DREAM can be expressed in cool and awesome ways!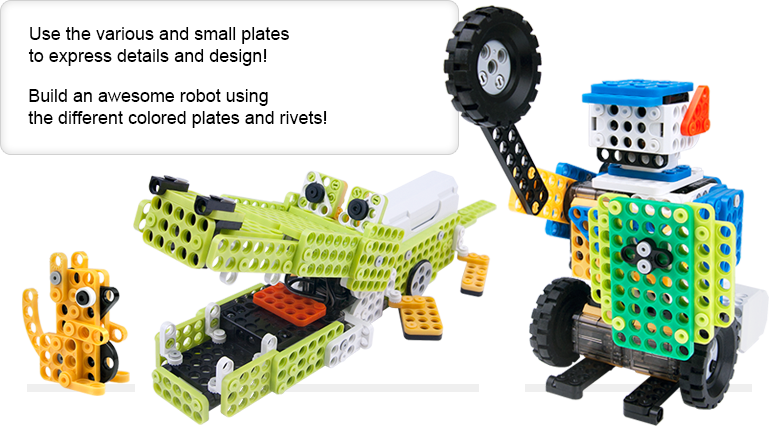 ROBOTIS DREAM is POWERFUL
ROBOTIS DREAM uses a li-ion battery for easy and convenient use and operation of robots.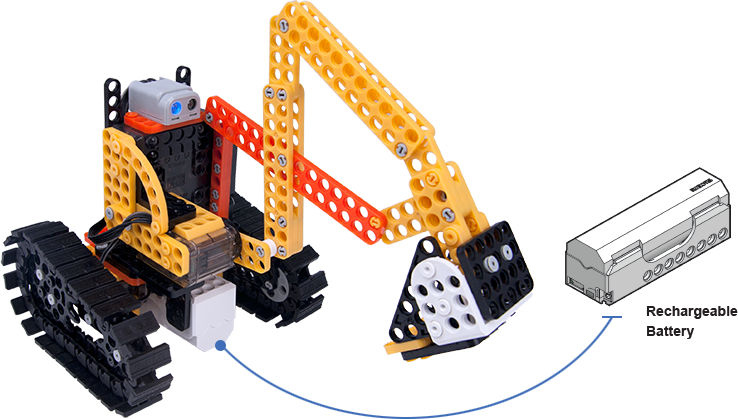 ROBOTIS DREAM is SAFE
ROBOTIS DREAM does not require any soldering or dangerous tools to assembly the robot. Not only that, the electric circuits are not open to ensure your safety.